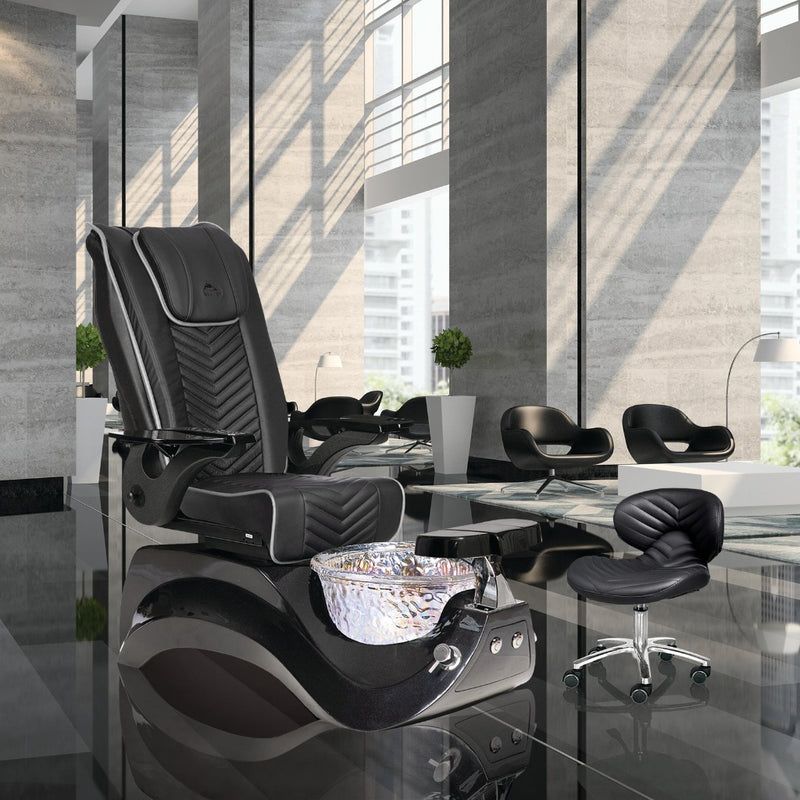 The ambiance and comfort of your salon play a pivotal role in attracting and retaining clients. When it comes to pedicure services, a luxurious and comfortable pedicure chair can make all the difference. Kangmei's Pink Elegance Pedicure Chair is designed to transform your salon into a haven of relaxation and style. In this article, we'll explore the many benefits of Kangmei's Pink Elegance Pedicure Chair and how it can elevate your salon's atmosphere.
1. Captivating Design
The Pink Elegance pedicure chair is a visual masterpiece. Its elegant design features soft pink upholstery and sleek lines, creating a sense of sophistication and luxury in your salon. The chair's aesthetic appeal will immediately catch the eye of your clients, leaving a lasting impression.
2. Client Comfort
Client comfort is a top priority in the Pink Elegance Pedicure Chair. It's designed with plush cushioning and ergonomic contours that cradle clients in relaxation. The adjustable footrest and reclining feature allow clients to find their preferred position, ensuring a comfortable and enjoyable pedicure experience.
3. Technician Convenience
The chair's design doesn't just prioritize client comfort; it also enhances technician convenience. The chair's motorized controls make it easy to adjust the chair's position to provide technicians with optimal access to the client's feet. This ergonomic advantage reduces strain on technicians and allows them to perform treatments with precision and ease.
4. Innovative Features
Kangmei's Pink Elegance Pedicure Chair is equipped with innovative features that take the pedicure experience to the next level:
Pipeless Hydrotherapy System: This state-of-the-art system provides a soothing and hygienic foot soak experience, complete with relaxing water jets.
LED Chromotherapy Lighting: The chair's integrated LED lighting system can create a calming and visually appealing atmosphere for your clients.
Shiatsu Massage: Optional built-in shiatsu massage functions can further enhance relaxation for clients during their pedicure session.
5. Easy Maintenance
Keeping your salon equipment clean and well-maintained is essential. The Pink Elegance Pedicure Chair is designed with easy maintenance in mind. Its high-quality materials are resistant to staining and easy to clean, ensuring a pristine appearance for years to come.
6. Versatility
This pedicure chair is versatile and can be integrated seamlessly into various salon settings. Whether your salon has a modern, minimalist aesthetic or a classic, cozy vibe, the Pink Elegance Pedicure Chair can complement your existing decor and enhance the overall ambiance.
Conclusion
Kangmei's Pink Elegance Pedicure Chair is more than just a piece of salon furniture; it's an investment in elevating your salon's ambiance and client experience. Its captivating design, client comfort features, and innovative technology will set your salon apart and leave a lasting impression on your clients. Transform your salon into a haven of relaxation and style with the Pink Elegance Pedicure Chair and create an environment where clients can indulge in luxury and leave feeling pampered and rejuvenated.